Enhanced Real-Time Story Discovery & Audience Insights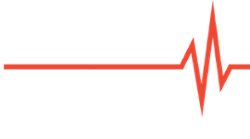 Experience the TopicPulse Advantage!
Meta is Shutting Down CrowdTangle
Nearly every newsroom in America has attempted to use CrowdTangle in some capacity, but some newsrooms have been caught unprepared by the news that CrowdTangle is ending support & will shut down the product. The good news is that many newsrooms had more valuable systems in place for understanding audience data.
Your Ultimate Content Compass is Here!
Start covering what your audience is talking about today while your competitors catch up tomorrow. TopicPulse's predictive AI is your secret weapon for creating relevant, engaging content for your on-air, web, & social channels. Don't be the last to cover the next big story.
Stop Looking Back, Start Looking Forward
In today's fast-paced media stream, timing is key. CrowdTangle focused on tracking which published posts were getting the most traffic. With TopicPulse you get real-time insights into what stories are spreading rapidly but have no traditional media coverage in your market yet. We even predict what's about to go viral with predictive AI.
Sharing the Content Your Audience Wants
Its never been more important to understand your audience. Take the guesswork out of knowing which topics & angles are resonating with your target audience. Instantly know which demographics are driving a story, & share the stories that will connect with your audience on & off the air.
Break Out of Facebook's Sandbox
You can't trust social media & big tech companies to report on themselves. Under Meta's ownership, Facebook controlled the information it gave you through CrowdTangle. This limited the insights & guidance CrowdTangle could offer in crafting content for your newscast & social platforms. TopicPulse scans Facebook, Twitter, Instagram, & 250K+ sources of news & information every second, tracking every story's growth in easy-to-read, real-time audience engagement graphs.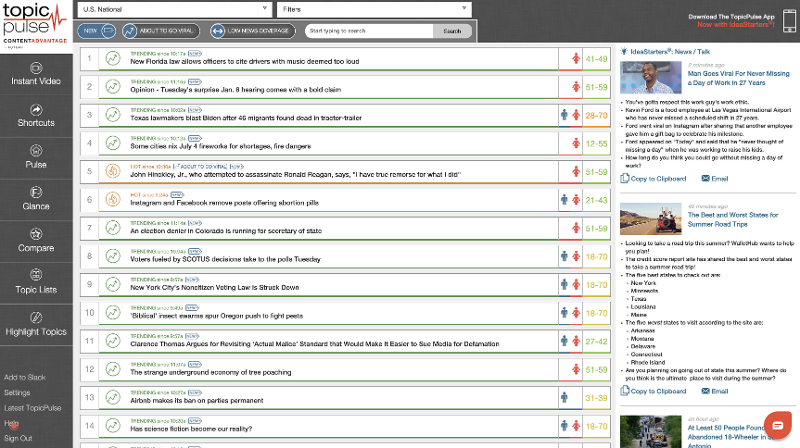 Yes, Twitter is Included
One of the most common complaints with CrowdTangle was a lack of Twitter integration on the platform. We know how valuable Twitter is to newsrooms, so we offer easy integration & real-time tracking with your favorite Twitter accounts & hashtags.
24/7 White Glove Support
Our Customer Support teams are available to you every day & every hour to ensure you never miss a story. We are invested in your success!
TopicPulse InstantVideo
This add-on includes ready-to-share videos with already licensed content covering thousands of trending topics. Get the most impact on your social media pages & website with brandable videos that will make an impact.
Navigating Your Content Compass
With these powerful tools, TopicPulse is ready to be your one-stop solution for real-time story discovery, content insights & supercharging your social stack!
Article on RTDNA.org


How We Went From No. 3 To No. 1

One of the frequent questions I get from news directors is something like this: "How can we grow our ratings in today's environment?"

To be clear, the top question is, "Do you know any producers we could hire?" But growing ratings is a close second.

I've been fortunate in my career that at each station where I've worked, we've been able to grow ratings significantly. Of course, it takes great work from many people to increase viewership, and it has never been harder than it is today. But I think one example gives the best insight into how we can increase viewers and grow ratings at any station...
A Futuri x SmithGeiger White Paper & Webinar Series


The Future of Audience and Revenue

New data published in the white paper Growing Audience with On-Demand Broadcast Audio (otherwise known as ODBA) reveals major opportunities with ODBA, and that POST's unique capabilities help move the mark for our partners. The needs and wants of your audience and advertisers are changing — fast. The Future of Audience and Revenue, a study by Futuri and SmithGeiger that's the widest-range of its kind, has revealed tectonic shifts in how Americans perceive, consume, and pay for media content, as well as media executives' predictions for the sector and confidence in their ability to address emerging challenges. In the related webinar series, Futuri CEO Daniel Anstandig reviews the study's takeaways, as well as action steps for using the study's information to grow your content, audience, and revenue.